Android 13 Developer Preview is already out and brings a host of new features to enhance the experience.
Android 13 is already here! The world hasn't warmed up to Android 12 yet and Google is already here with the first developer preview of Android 13. Although this is the very first preview, Google has packed in enough new features to make Android look like 12 to a relic of the past. Visually, the Material You theme engine has been updated while internally there are big changes to make the Android experience more secure.
As with all Developer Preview builds, this version of Android 13 is restricted to app developers and may be extremely unstable. Therefore, you should only install a phone that you do not use as a daily driver.
Since we've been talking about phones, Android 13 Developer Preview can be downloaded and tested on Pixel 6 Pro, Pixel 6, Pixel 5a 5G, Pixel 5, Pixel 4a 5G, Pixel 4a, Pixel 4XL and Pixel 4. If you haven't any of these devices, you can run developer preview on android emulator to experience it. Google hints at a final stable version of Android 13 after August, if all goes well in the development cycle
Android 13: what's new this time
It turns out that a lot of new features are coming to Android 13 this year.
Photo selector:
A few years ago, Apple improved privacy on iOS by letting you give an app access to the photos you only want. For example, you want your food delivery app to only have access to food photos instead of the entire gallery. Photo Picker is exactly the same feature, allowing Android users to allow an app to access only the photos you want. The app will not have access to view other media files on your phone, thus improving privacy.
Nearby device permission for Wi-Fi:
Android 13 will now ask apps to allow connecting to a device over Wi-Fi.
Custom quick settings tiles:
Android 13 will now let you place a function shortcut to the Quick Settings section in Notifications Shade, where you manage your Wi-Fi, Bluetooth, brightness levels, and more. Therefore, you may be able to turn off your active status on Facebook or Instagram just by tapping a button in the Quick Settings section, if those apps provide such a feature.
Update theme engine: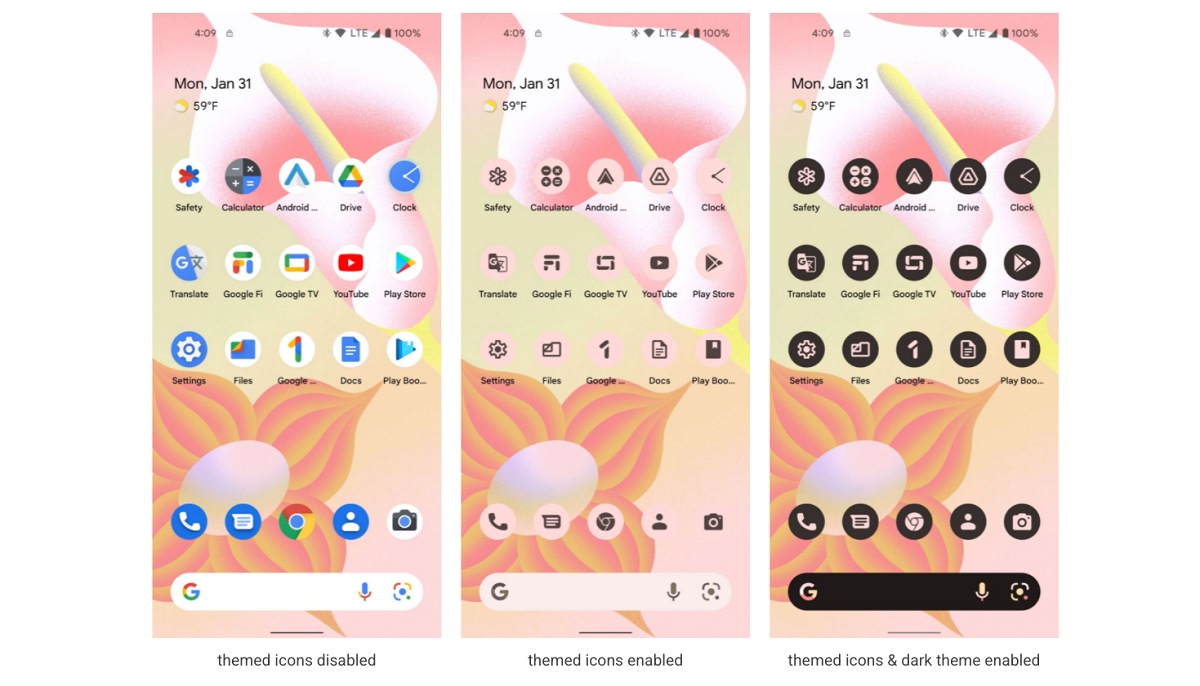 Android 13 will now allow non-Google apps to take advantage of the Material You dynamic color engine. Therefore, you can now make your WhatsApp icon follow your wallpaper color theme, just like other Google apps.
Language per app:
Apps on Android 13 can now have separate languages ​​from the system language, leading to compatibility issues and code underruns.
Android updates via Google Play:
Google says it is working to deliver new Android functionality through Google Play to Android 13 and older versions of Android, instead of waiting for a big system update. Therefore, features like Photo Picker can be delivered to Android 11 devices through Google Play updates. This will allow updating a wide variety of Android phones quickly and easily.