How do you make a better flagship phone every year? This is becoming a tough question for almost every smartphone brand, with faster processors and similar camera improvements in every new flagship ever released, there's no denying things are getting a bit stagnant and settled.
Luckily, in the case of the Galaxy S22 Ultra, it's not only a faster flagship than its predecessor, but it also incorporates the Galaxy Note's most famous feature – the S Pen, which simply sets this flagship apart from the rest. that makes it a true flagship Ultra, and I'm pretty much Samsung is going to struggle to make a successor to it.
I've been using the Galaxy S22 Ultra for a month now, and one thing you can't deny here is that the phone looks like the old Note 20 Ultra with no design continuity from the S21 Ultra of the year latest, which feels a bit like driving an old car with new internals, and I really like the square design, the phone still has a 6.8-inch Dynamic AMOLED 2X display which is 0, 1 inch smaller than the Note 20 Ultra, it refreshes at 120Hz and is amazingly colorful and bright for everything you see, and I have to commend Samsung for finding space to accommodate the S Pen and a battery of 5000 mAh.
Compared to the regular S22, the S22 Ultra is a pretty chunky phone that you won't find easy to manage on its own, but its sleek, boxy shape makes it easier to fit in my jeans pocket than the Galaxy S21 Ultra, and I'm grateful that Samsung has continued to use a frosted glass back that doesn't attract fingerprints, which is great if you're someone who doesn't use a case.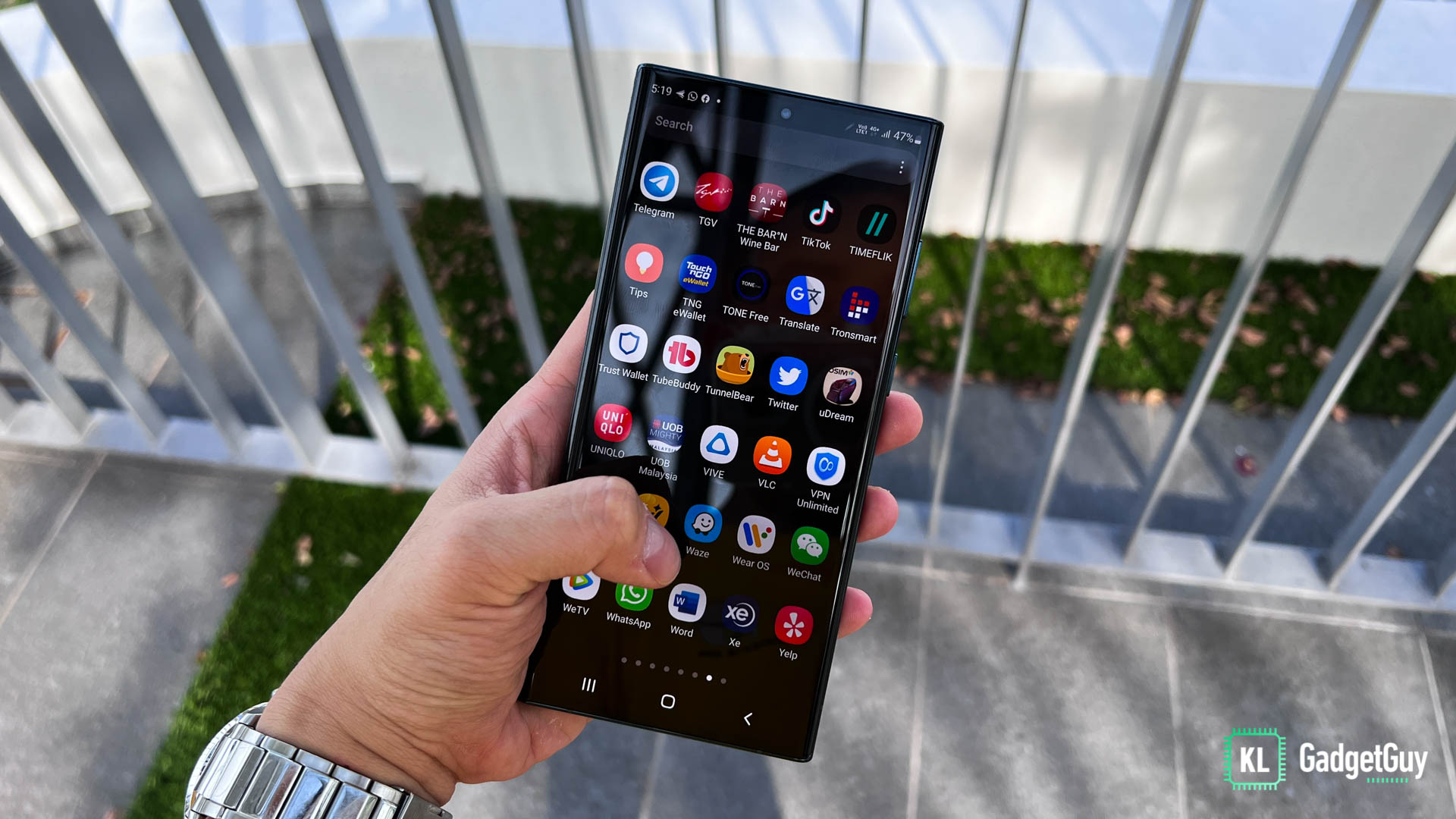 My review unit is the base storage configuration sold by Samsung, which includes 8GB of RAM and 128GB of internal storage supporting the flagship Snapdragon 8 Gen 1 processor, while my first few days with it were enjoyable, the phone could get through most of my tasks, things eventually got bogged down by Samsung's software experience, apps can sometimes freeze with a black or white screen, transition animations lagged whenever I've tried switching between apps, it can be a frustrating daily experience that you shouldn't expect from a modern flagship Android phone.
Performance aside, I'd be crazy to tell you that 128GB of storage is enough for anyone, because that's totally not enough for the average user for what you're going to do on the S22 Ultra, files phone's system have already taken up 20% of the total storage at 23.91GB, my app library including games like Genshin Impact and PUBG Mobile would happily take up another 30GB of storage, and the amount of travel photos I I've taken recently and some 4K videos have taken up an additional 20GB which ultimately leaves me with around 40% of available storage, it's barely enough throughout the property if I keep piling on my photos and videos.
Granted, Samsung isn't the only company selling an RM5000 flagship with 128GB of storage, and you could argue that Google One and an external flash drive are a good alternative for expanding storage, but such storage capacity doesn't should ever be available on a phone designed for power users, I could live with less RAM but definitely no storage, especially when the phone doesn't support storage expansion.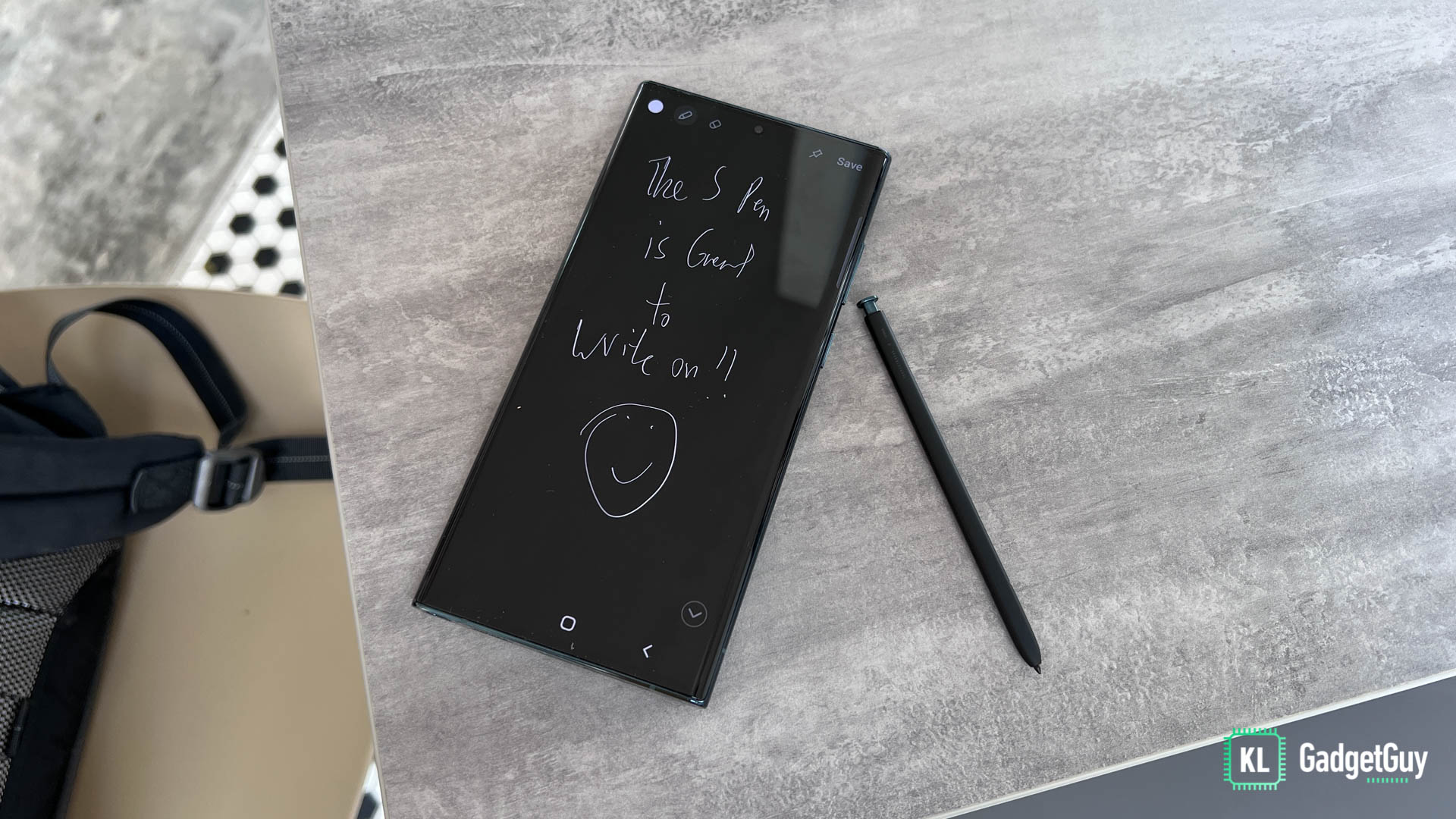 When it comes to the S Pen, there's certainly no competition on this and Samsung is improving things with a higher polling rate when writing about the S22 Ultra, although I'm neither a big taker nor a creative artist, I definitely find the writing experience to be significantly better than my Galaxy Z Fold 3.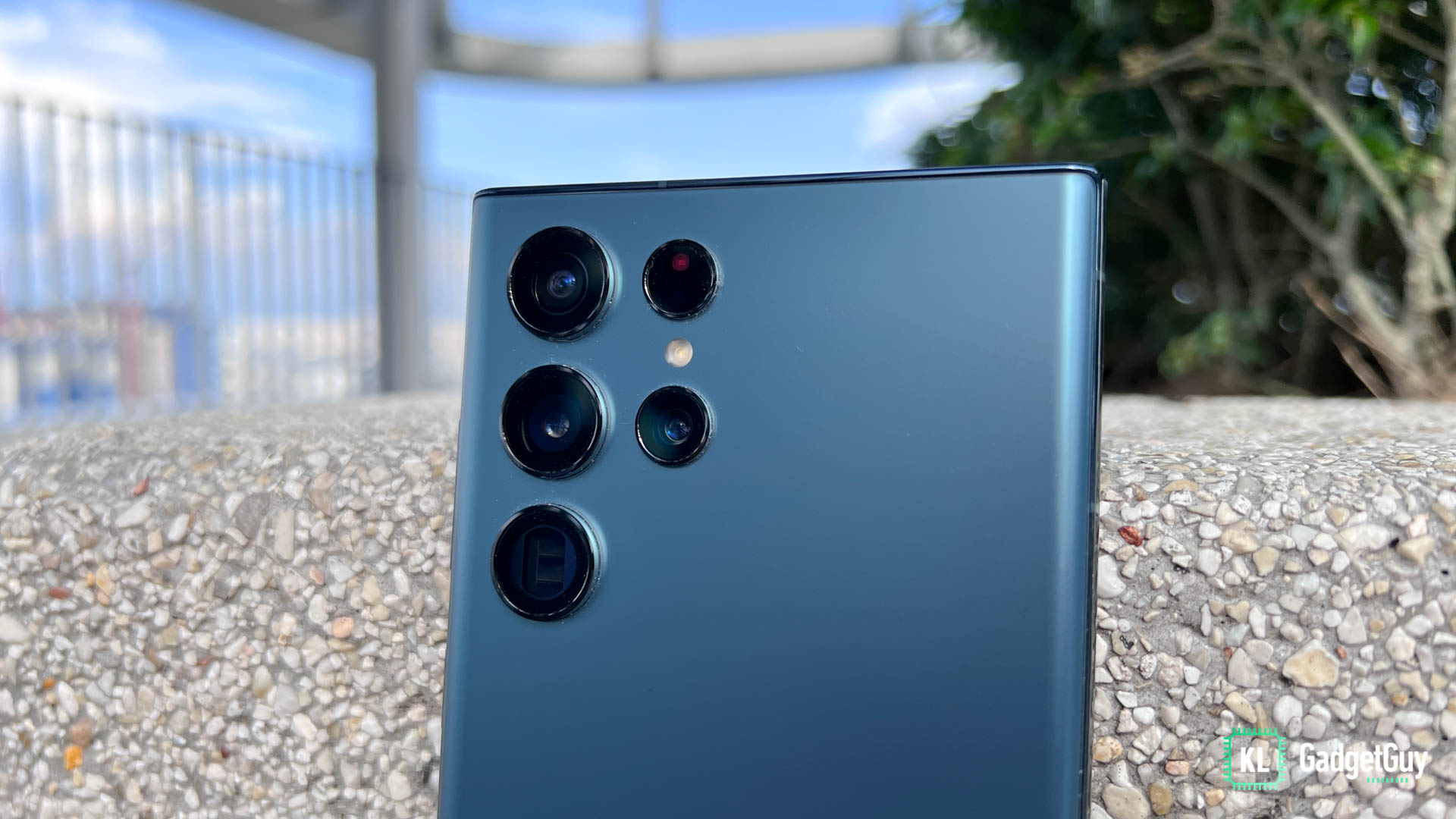 The S22 Ultra essentially features a similar camera setup to the S21 Ultra, although the main 108MP camera now gains a larger sensor that now shoots in a new non-binning technology, which Samsung claims to offer an even better low-light photography experience than its predecessor.
With all that marketing talk out of the way, the S22 Ultra main camera takes very impressive photos no matter what lighting conditions I shot, I love how it's managed to increase the dynamic range photos, color and detail are on point, and results are pretty consistent when you switch to ultra-wide and telephoto cameras for daylight shots. Low-light photography is just as impressive as you'd expect from a flagship camera, there are minimal noise levels while detail is very well retained, all thanks to that larger on-camera sensor. main picture.
I have no doubts about Samsung's flagship cameras when it comes to everyday videography, and in fact, I'd rate them almost as good as the iPhone. This time I was even more impressed with the low light videography as I was trying to take a scooter night video as you can see above it is taken in an almost dark area with the only source of main light from nearby streetlights and light from the scooter itself, the S22 Ultra is ultimately a superb vlogging video camera.
As far as things go, the Snapdragon 8 Gen 1 processor definitely made the S22 Ultra a more efficient phone compared to last year's Exynos 2100 powered S21 Ultra, I detected significantly less battery drain during my hours of sleep, hence the period from 12:00 a.m. to 8:00 a.m., the phone battery would only drop by about 5%, which is very reasonable.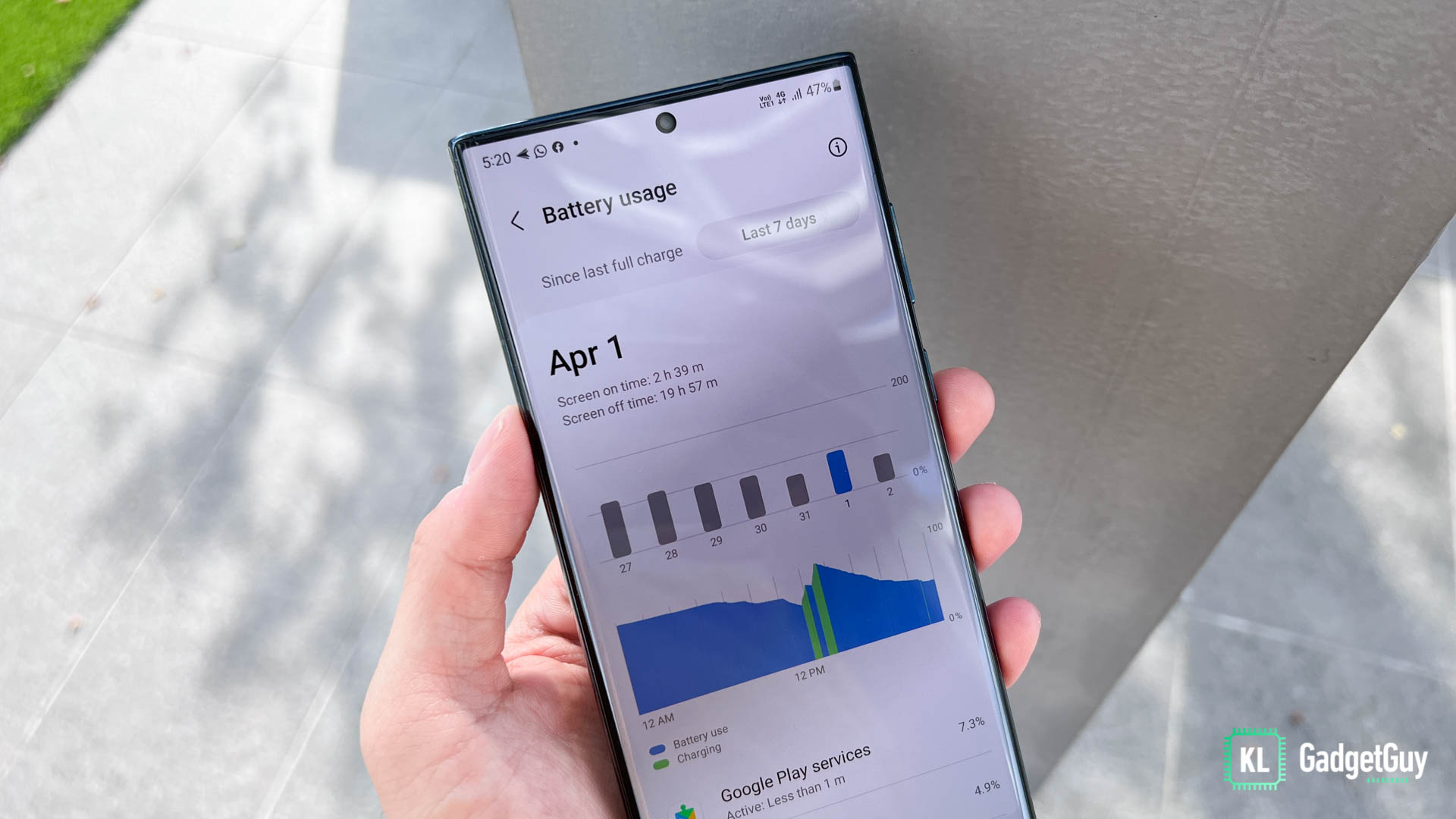 During the review period, the S22 Ultra can last over a day's charge when I'm not doing anything heavy, but once I start pushing it with social browsing and texting, I'm usually left with 15 % autonomy before finishing. my day, which is common for most flagship Android phones.
As there is 45W fast charging support this time the phone charges slightly faster than a 25W but unfortunately this fast charging power is only effective when you are not using the phone and from the 0-50% charging range, it can drop down to 10W while using the phone and 18W after going over the 60% mark, which to be honest, isn't as impressive as what you get on other Android flagships.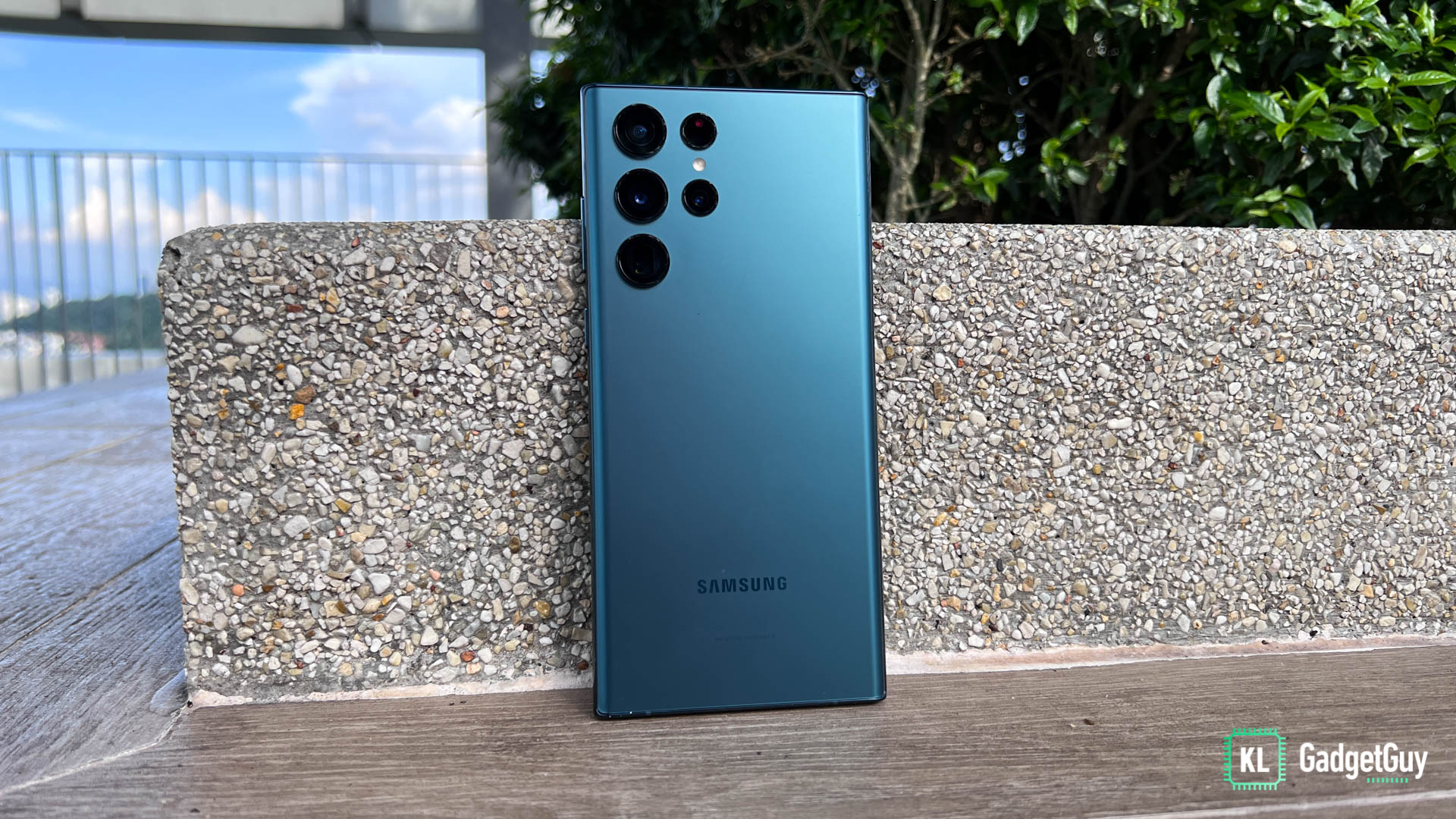 The Galaxy S22 Ultra is a great flagship Android phone from Samsung and it's one that Samsung has pushed the limits of how it can make a better flagship, although my experience has definitely been plagued with the variant of storage provided to me. and it's the one you should absolutely ignore, it's the default Android flagship you should be looking at if you're looking to replace your Galaxy Note, or just want a camera system that just works. For now, it's hard to imagine what the next Galaxy S phone could be.
Buy the Galaxy S22 Ultra here.