Yes, ladies and gentlemen (adventurous), we're afraid it's time for another periodic Android security check. Although no one really likes to perform a deep scan of every app installed on their cell phone once every few weeks or so looking for all sorts of different malware, the truth is Google doesn't do a very good job of keeping you out of harm's way.
That's why you should always look over your (digital) shoulder and pay attention to every new report from companies like Bitdefender to find out exactly what you should uninstall if you care about your money, data privacy, general well-being and overall performance of your Android phone.
So what's the problem this time around?
Fortunately, you are not dealing with another vast Joker broadcast campaign or any kind of Vicious banking Trojan mainly focused on stealing your hard earned money. Instead, what we're looking at today is good old-fashioned adware, with its fairly innocuous purpose of flooding your mobile device with advertisements.
Of course, we're not talking about the kind of TV spots that would sometimes win prizes after their Super Bowl premiere, but annoying, highly intrusive, user-experience-damaging, and smartphone-performance-slowing ads that you can't really skip or very easily close to return to your games or other daily mobile operations.
What's (much) worse is that said ads, delivered through the framework of legitimate-looking apps downloaded from the Play Store, can be directly linked to more harmful malware. Basically, if you're not careful, you can find yourself bombarded with annoying ads. and ripped off by other malware that you might install to try and get rid of the initial ads (which obviously won't happen either).
These are the latest apps you should remove as soon as possible
Wall Lights – Wallpaper Pack
Big Emoji – Keyboard
Grad Wallpapers – 3D Backgrounds
Engine Wallpapers – Live and 3D
Wallpapers – 4K & HD
EffectMania – Photo Editor
Art Filter – Deep Photo Effect
Fast Emoji Keyboard
Create sticker for whatsapp
Math Solver – Camera Wizard
Photopix Effects – Art Filter
Led Theme – Colorful Keyboard
Keyboard – Funny Emoji, Sticker
Smart Wi-Fi
My GPS position
Image distortion camera
Art Girls HD Wallpaper
cat simulator
Smart QR Creator
Colorize an old photo
GPS locator
Girls Art Wallpaper
Smart QR scanner
GPS location maps
Volume control
secret horoscope
Smart GPS location
Animated Sticker Master
Personality charging show
sleep sounds
QR Creator
Media volume slider
secret astrology
Colorize photos
Phi Wallpaper 4K – Anime HD
But wait, there's still a problem
Although the ad-serving behavior of the no less than 35 apps listed above might not seem as dangerous as what other types of malware have been found guilty of in the recent past, the sneakiness of these newly discovered bad boys might just be unmatched.
That's because many of them can change their names and icons after the initial installation process or a subsequent update, disguising themselves as the "Settings" menu on your phone. This can obviously make it difficult to locate and remove these apps once they have reached their full malicious potential, also hiding from the list of most recently used apps on your device.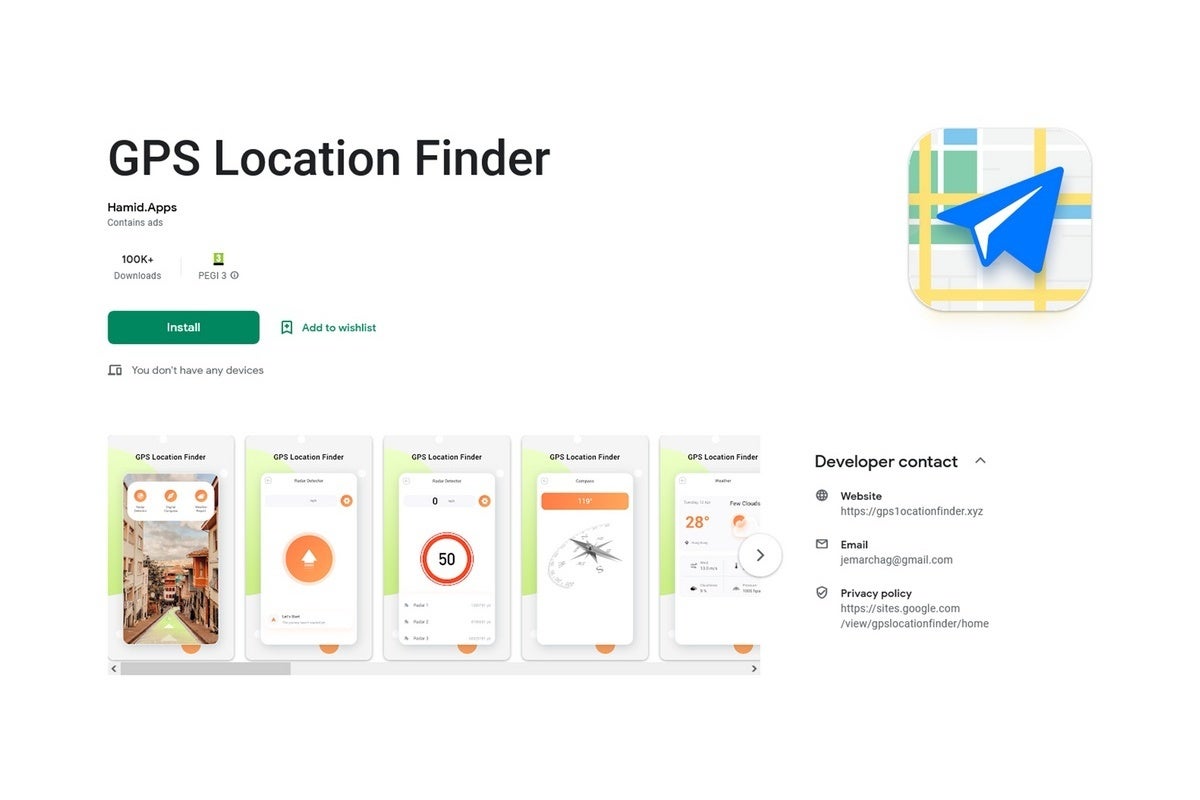 This is just a pretty popular app that you need to get rid of right now!
For what it's worth, Google appears to have reacted much faster to this threat than others over the past few months, kicking all 35 titles running ads from the Play Store at press time. This means that malicious apps can no longer improve their victim count, which however already exceeds two million Android users.
The only ways to decrease this count is to find one of the above names and either uninstall them or figure out which of your two "Settings" apps are fake and can be safely removed from your phone to get rid of them forever. intrusive ads…or until the next time something like this happens again.