With the release of Android 12, Google made one of the biggest changes to the mobile operating system we've ever seen. Thanks to the new Material You theme engine, our devices have become more personalized than ever, without the need to install a third-party launcher. However, the update also "broken" the ability to control Chromecast's volume with your Android phone.
This came as a shock to many, as with previous versions of Android, you could just use the hardware volume buttons on your Android phone. But with Android 12, you can no longer control music or video streaming on something like your best Android TV or Nest Audio without opening another app.
How to Control Chromecast Volume With Your Android Phone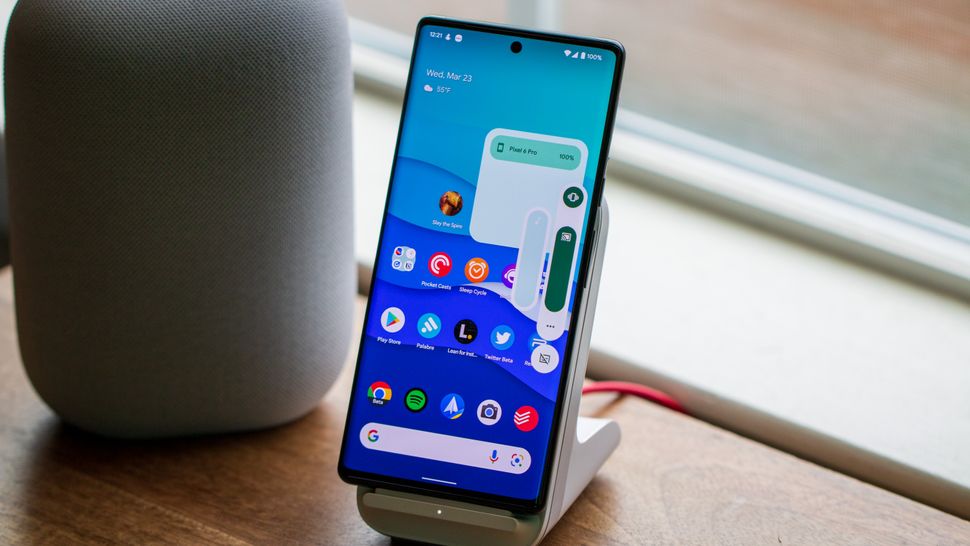 The reason Android 12 removed the ability to control your Chromecast volume using your phone came as a result of a legal dispute between Google and Sonos. Google was found to be infringing on some of the patents, forcing the company to rethink how it was going to implement volume control for streamed media.
Fortunately, these issues were resolved after the January 2022 update for Pixel phones. This fix has also been implemented with Android 12L and the developer preview for Android 13. Suffice it to say that if you have a Pixel device and are using the latest version available, you can control the volume of the best Assistant speakers simply by pressing the volume button. Up and Down buttons on your phone.
What if you're on Android 12?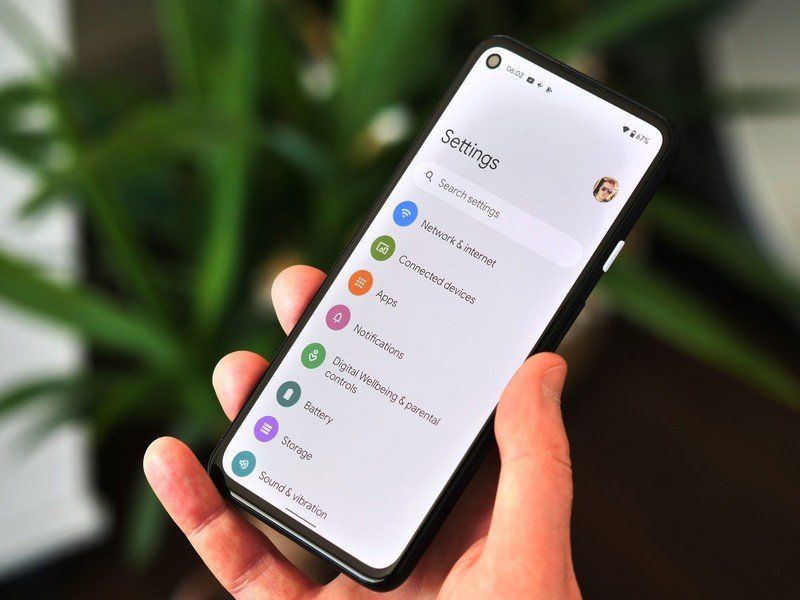 Unfortunately, the same cannot be said for those who are still using Android 12 and have not yet received the January 2022 update. If you fall into this camp, all hope is not lost if you want to control the volume of your Chromecast.
Open the Google home app on your Android phone.
Select the speaker Where display whose volume you want to control.
Drag the slider to control the Chromecast volume.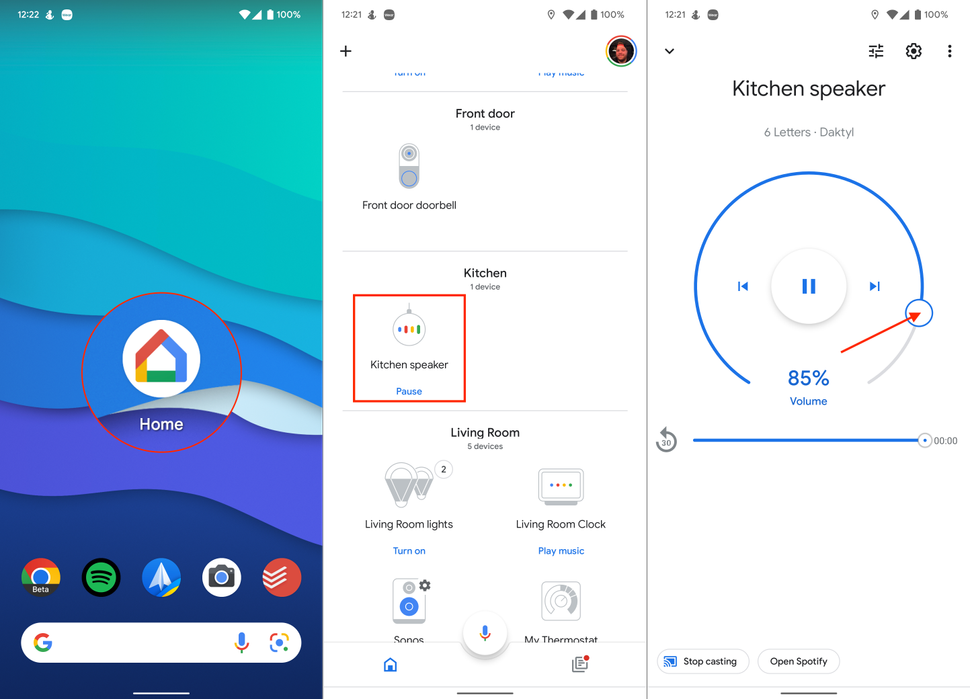 This method is definitely a little cumbersome, but it's better than not being able to control your Chromecast's volume at all. Even still, there is another method to control your Chromecast volume from your Android phone.
Google Assistant remains arguably the best of the best when it comes to digital assistants. And thanks to integration between the Assistant and Nest or Home devices, you can simply use your voice to control the volume. Just say "Hey Google, turn up the volume", and the speaker will respond accordingly.
Things are back to normal
Admittedly, Google's need to change the way we can control the volume on our Chromecast devices has been a little frustrating. But it looks like we are getting back to some sort of normalcy. For many, you should be able to control volume only with your phone's hardware volume buttons. But at least all hope is not lost if you're on Android 12 and haven't received the patch from Google. You'll just need to rely on Google Home or Assistant to change the volume if that's the case.
Packs a mighty punch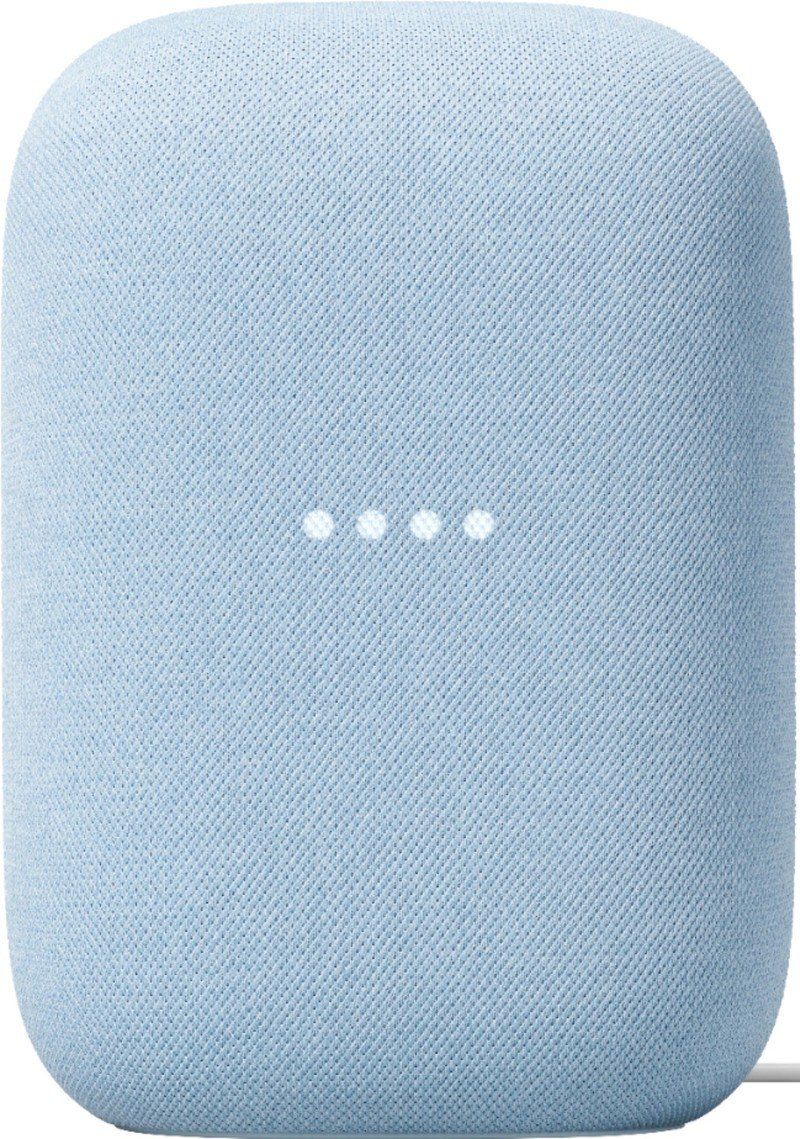 Google NestAudio
Get the best Google Assistant-powered speaker possible with the Nest Audio. As well as coming in several different colors, you can pair multiple speakers together to create an immersive listening experience.